ZERO DOWN TIME MEANS:
Software Managed Non-Stop Labeling System.
Redundant Retractable Labeling Heads.
Automatic Depleted Label Roll Switchovers.
Never. Stop. Running!
Just. Keep. Producing!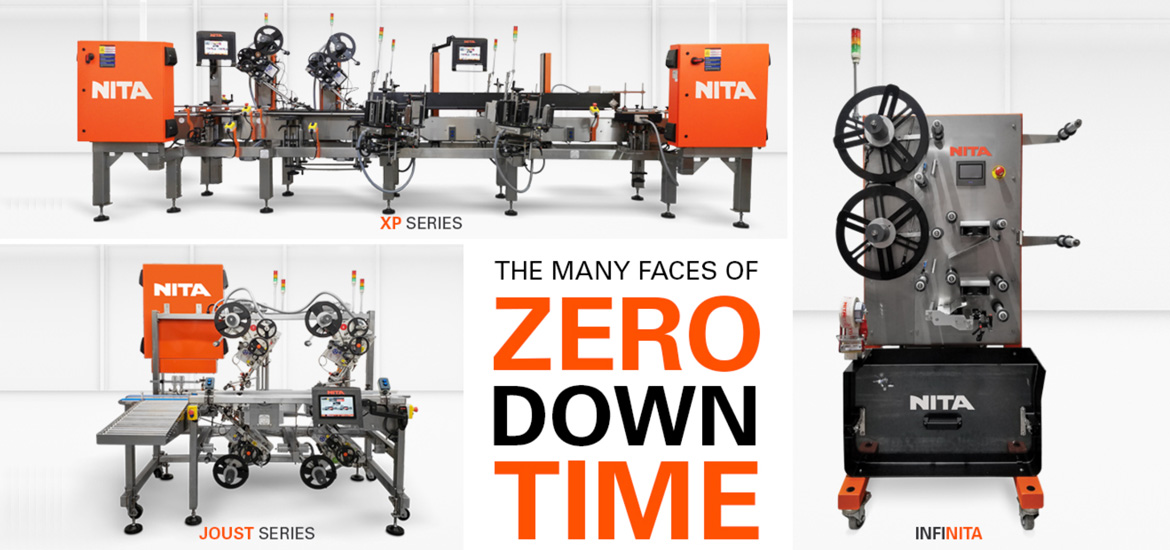 Call us NOW to learn more about this and all of the other game-changing features you will only find on a Nita Sentient Labeling System.
1-855-668-NITA (6482) or email if you prefer at sales@nita.ca.