Can Labeling Machines
Can labeling machines allow businesses and breweries to quickly and efficiently label their products. This provides an invaluable tool, especially to breweries that release seasonal selections and special flavors throughout the year. The ability to print and apply different labels as needed avoids any delays in production and means that cans will get to customers faster. These affordable and efficient label printers and applicators play an important role in supporting businesses and helping them grow. 
Sheapak's XP100T Labeling Machine
Machine Type: Versatile Label Applicator Machine
Labeling Applications: Front labeling, multi-panel labeling, full wrap labeling of round bottles, cans, pails, boxes, and more
Container Types: applies labels to plastic, glass, paper, cardboard, metal and most other materials
Built for speed, precision and extreme simplicity of operation, the XP100T labeling machine is engineered to perform with maximum productivity as well as maximum uptime.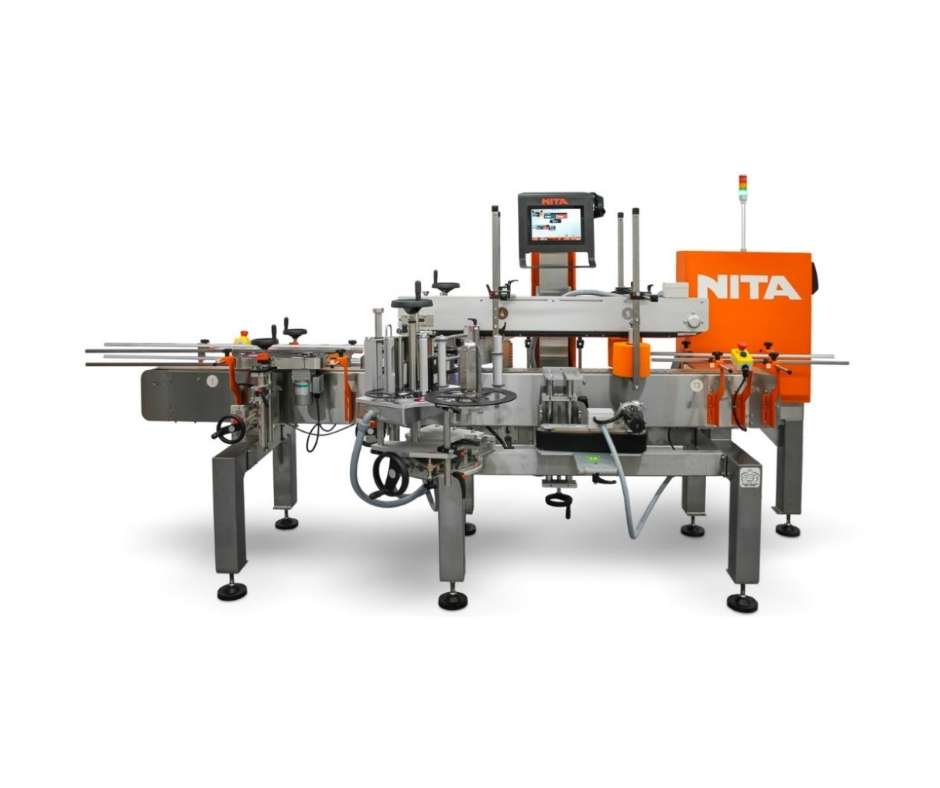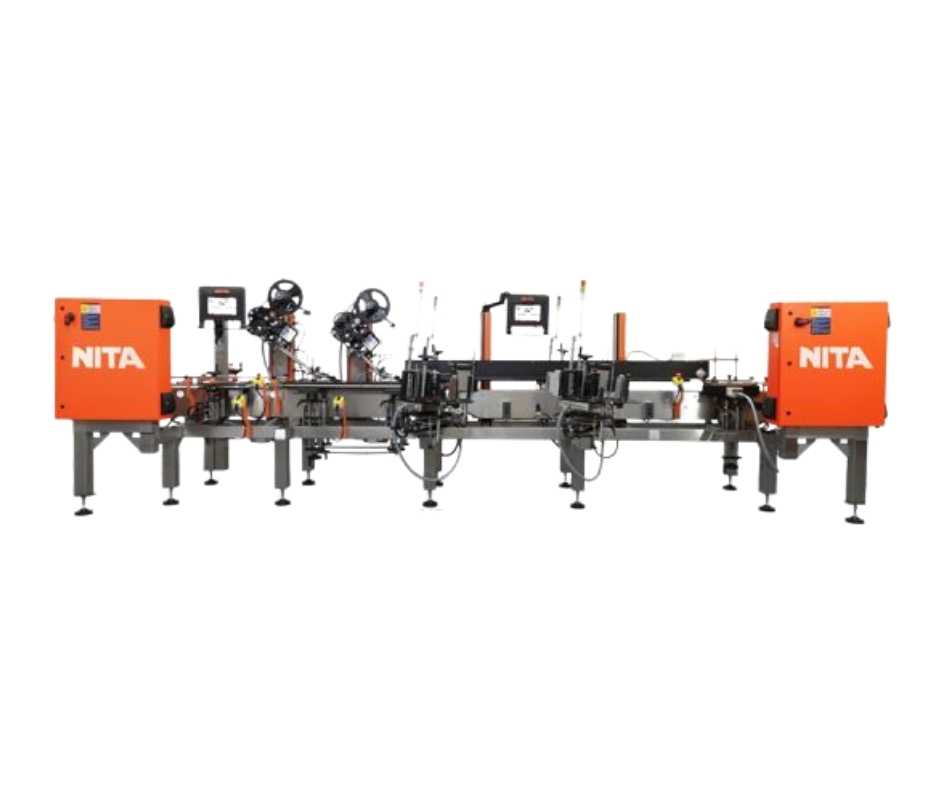 Sheapak's Non-Stop Labeling System
Redundant Retractable Labeling Heads.
Automatic Depleted Label Roll Switchovers.
Call us NOW to learn more about this and all of the other game-changing features you will only find on a Nita Sentient Labeling System.

1-855-668-NITA (6482) or email if you prefer at sales@nita.ca.
As you shop around for the right label applicator, it is important to think about your production speeds and the complexity of your label needs. For most businesses, an inline labeler can apply a wrap-around label to a can at a rate of about 50 cans per minute. However, if you are dealing with a more complicated case that requires 3 or four different labels to be applied, then a rotary labeler is the better choice.
With inline can labelers, the can is pushed along a conveyor and stays there during the application process. The label is applied and secured using pressure-sensitive technology. All it takes is a little bit of pressure to activate the label's adhesive and create a strong bond that will withstand different temperatures and other variables. You don't have to worry about introducing heat or water into the process in order to ensure a secure label.
16 oz Can Label Applicator
Craft brewers often sell their products in 16-ounce cans. When it comes to labeling these cans, there are a few options. Brewers can order pre-printed cans, however, this type of order usually has a minimum order requirement, which can be around 150,000 cans. Small breweries may not have the need for that many cans or the space to store them. In addition, this approach relies on various suppliers along the supply chain, which can also introduce more potential for problems and delays.
For these reasons, a lot of craft brewers instead opt for printing and applying the labels in-house. This provides a lot more flexibility while still providing an accurately placed label and consistent products.
Automatic Can Labeling Machine
When it comes to can labeling machines, there is a wide range of automation to choose from. With some of the simplest machines, all you have to do is place the can in the holder and pull down on the roll of labels. This causes the can to rotate as the label is applied. It is a simple solution that does require manpower, but will also significantly speed up the label application process.
At the other end of the spectrum are sophisticated machines that can be fully programmed to print different labels on various cans without skipping a beat. These models also come with quality control features. High-speed sensors are able to take images of the cans and relay that information to a computer where the information is analyzed. If a mistake or defect is detected, then the can will be diverted off the line.  
Labeling Machine for Cans
Finding the right labeling machine for beer cans and other cans means thinking about your budget, amount of available workspace, speed of production, and level of automation. Ultimately, you can feel confident that there is a machine on the market that will check all your boxes and allow you to enjoy a smart and scalable solution.
No matter the size of your operation, it is always important to continually look for ways to improve efficiency and reduce costs. This is how you can maintain a competitive edge and continue to grow and scale your business. Oftentimes, this also means investing in the latest tools and solutions. Can label applicators are one tool that will quickly provide a valuable return on investment and help you take your business to the next level.