Food Labeling Equipment
The food industry has to meet more rigorous standards for hygiene and sterilization than most others. At the same time, producers and packagers have to maximize efficiency and manage operations in a way that prevents any downtime. When you are working on an around-the-clock schedule to meet demands, even short delays can be costly. Automation plays an important role in minimizing mistakes and improving production rates. This includes professional food labeling machines that are able to offer high-quality performance and flexibility.
Sheapak's Front and Back XP200T Labeling Machine
Powerful And Versatile Label Machine For Front Or Multi-Panel Labeling
Machine Type: Front and back label machine
Label Applications: Front and back labeling, multi-panel labeling, full wrap labeling
Container Types: Label machine applies labels to plastic, glass, bottles, paper, cardboard, metal, round bottles, vials, and most other materials
Built for speed, precision and extreme simplicity of operation, the XP200T labeling machine is engineered to perform with maximum productivity and uptime in mind.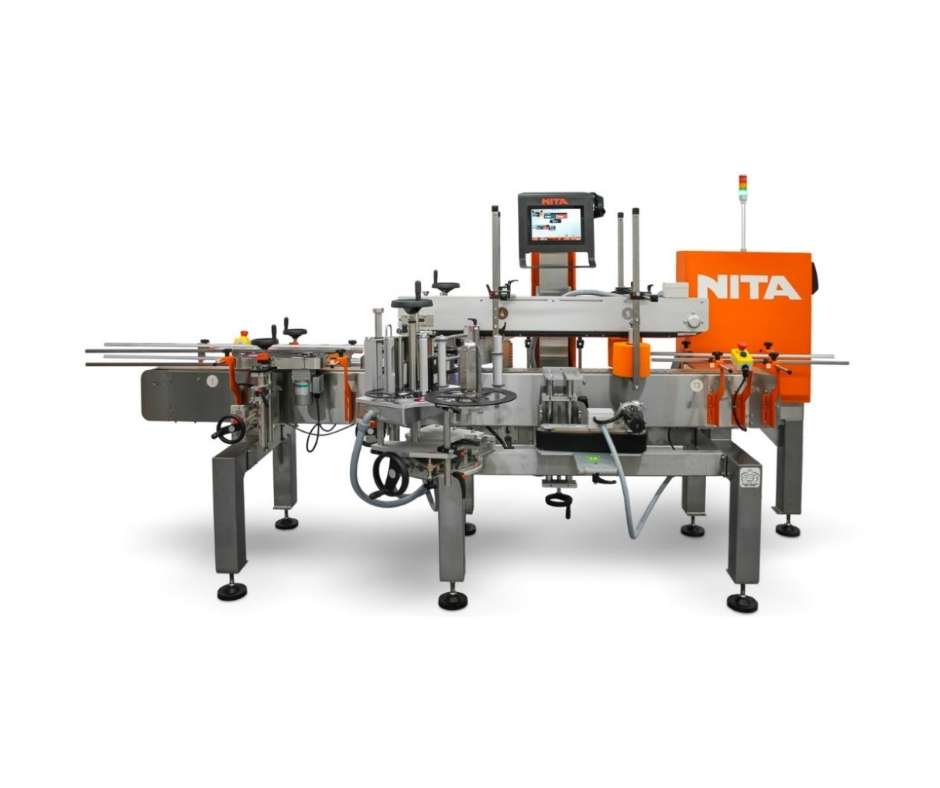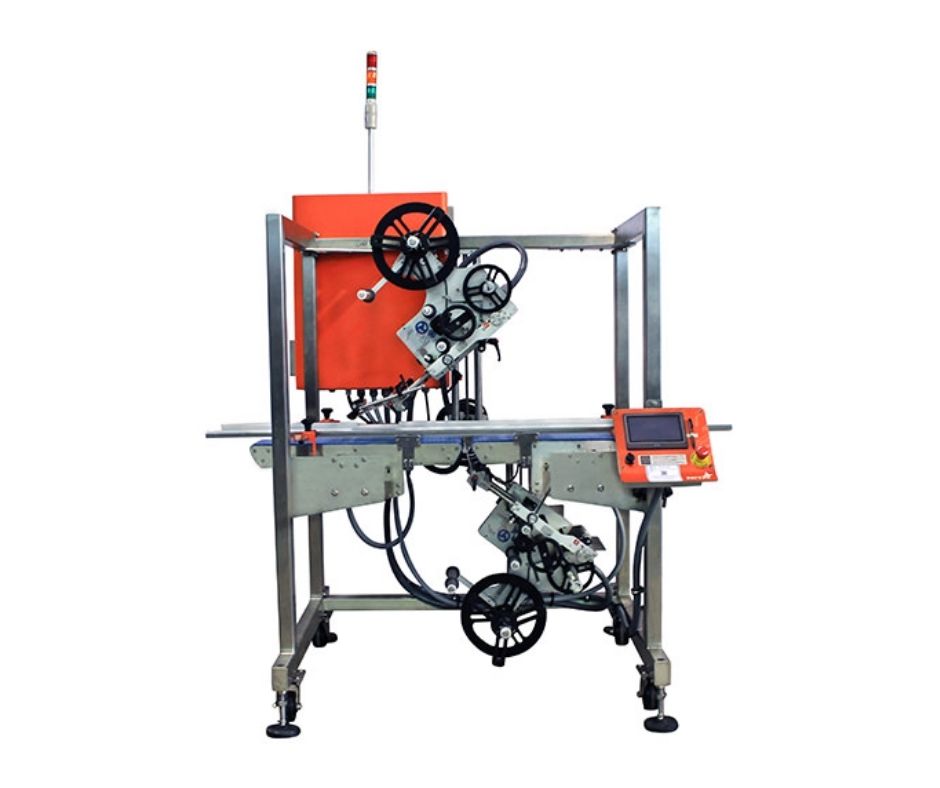 Sheapak's Top and Bottom Labeler Joust 200
Machine Type: Top and bottom labeler
Labeling Applications: Top and bottom labeling
Container Types: Labels clamshells, plastic, glass, paper, cardboard, most other surfaces
The Joust 200 Top-Bottom is designed to be powerful, efficient, and versatile.
Food labels not only help with branding, but they also provide information that is required by states and is important to consumers. Labels provide a way for the FDA and other food and safety organizations to trace products if there is a problem with contamination and illnesses. Food label printers make it easy to quickly produce high-quality black and white and color labels that can be accurately applied to packaging to form a tight bond. 
Label Maker for Ingredients
While manufacturers and regulators have their own concerns when it comes to labels, most consumers are most interested in the list of ingredients. Not only are ingredient details informative, but they can also be essential for people who have certain food allergies. They can quickly scan through the ingredients and make sure that the product is safe for them to eat. 
With more involved products that include a wide range of ingredients, fitting all this information onto an appropriately sized label can be a challenge. Using top and bottom labels.
Food Packaging Label Printer
Most industries deal with products that come in a wide variety of package shapes and sizes. The challenge goes beyond simply placing labels in flat boxes. With the food industry, there are a whole host of additional considerations when it comes to label printers. In some cases, labels need to be resealable and seal and tear style. Pull tabs and booklets labels are also common, especially when it comes to marketing campaigns and providing adequate information on smaller packages. Transparent labels, tamper-evident labels, and food safe labels are all used to protect consumers, provide nutritional information, and include a scannable barcode.
With so many options, a labeling system becomes an important part of the production process. Even if a company only produces one product, they may have to deal with variable information per item. Customizing each product could be incredibly time-consuming without the help of automation. Today's labeling solutions make it easy for food and beverage companies to precisely label products with all the information that consumers and regulators demand.
Commercial Food Label Printer
Commercial food label printers and applicators need to be able to operate in very specific environments. With refrigerated and frozen foods, there are the extra challenges of temperature and moisture. Even warm containers can make unique demands on commercial equipment. All of these factors have to be taken into account when investing in the right label printer for food products.  
The highest-quality food printers share some common features. They are easy to clean, which is essential when dealing with potential contamination. All the machine components also need to be food-safe. Anything that may come into contact with the food or the packaging needs to be clean and sterile. Finally, look for food label solutions that can be updated, maintained, and repaired without the need for tools. The ability to simply replace parts with a plug-and-play solution reduces downtime and supports a high standard for hygiene.
The other main benefit of modularly designed automatic labeling machines is that they can be updated as needed. This means that your printer and label applicator will be able to grow and adapt with your company. Whether you want to increase production rates or you are bringing a new product with new packaging requirements to the market, you won't have to start from scratch with all-new equipment. 
Finally, food labeling equipment should feature stainless steel construction. This is the most durable and food-safe material available. Companies can feel confident that their investment in an automatic label machine will provide an excellent ROI and provide a piece of equipment that can withstand a unique work environment and repetitive use. 
Food label applications can be customized so that labels are able to properly adhere to different surfaces and materials and stay in place under various temperature and moisture variations. Fortunately, today's food labeling solutions are able to meet these challenges and consistently and precisely apply food labels. This is important from a practical standpoint, but also for branding and representation issues. Ultimately, consumers won't have as much confidence in a brand that is poorly packaged and will be more likely to shop with a competitor.  
The product labeling challenges for the food industry are numerous. The good news is that there are effective and efficient solutions that can help companies reach their potential, maximize ROI, and set and meet new production goals. It all comes down to being able to understand your needs. From there, you can be matched up with the perfect labeling solution that will support your success.