Carton Printing Machines
Printing labels on cartons is a little different than typical product printing and applications. Typically, a label is designed, printed, and then applied to a can, bottle, bag, or another type of container. Oftentimes, with carton box printing, the label is printed directly onto the cardboard package or box. As you might imagine, this requires special printing equipment that can layer different labels and colors at a fast speed. Fortunately, digital printing technology has come a long way and today's carton printing machines are able to provide reliable and accurate performance even with more complex printing projects. 
Sheapak's Front and Back XP200T Labeling Machine
Powerful And Versatile Label Machine For Front Or Multi-Panel Labeling
Machine Type: Front and back label machine
Label Applications: Front and back labeling, multi-panel labeling, full wrap labeling
Container Types: Label machine applies labels to plastic, glass, bottles, paper, cardboard, metal, round bottles, vials, and most other materials
Built for speed, precision and extreme simplicity of operation, the XP200T labeling machine is engineered to perform with maximum productivity and uptime in mind.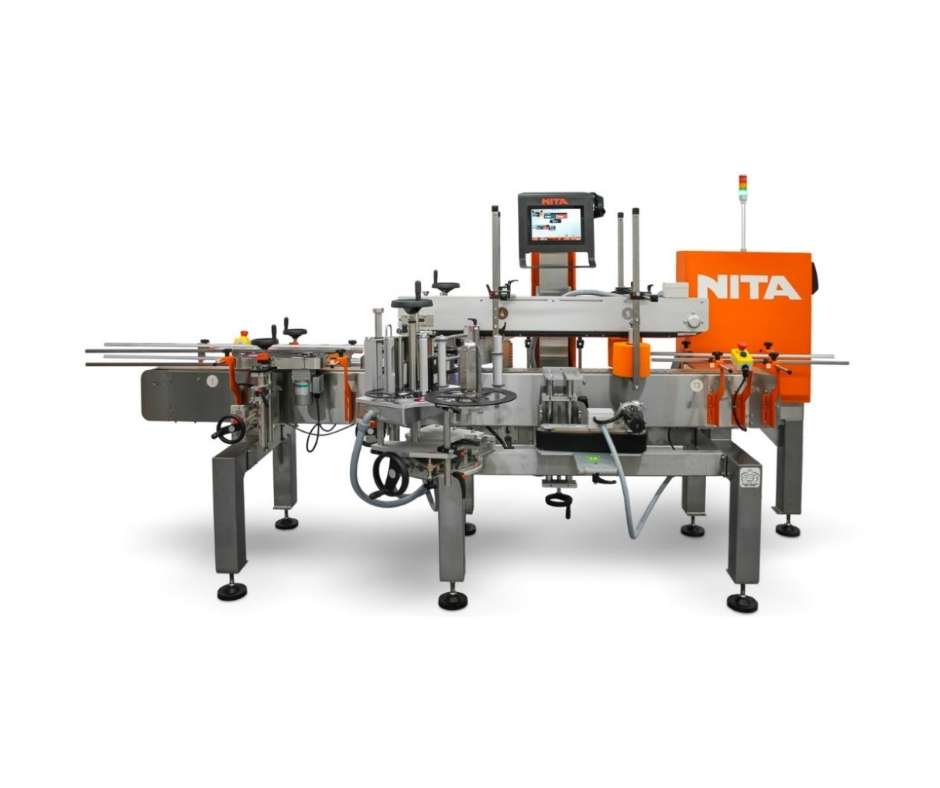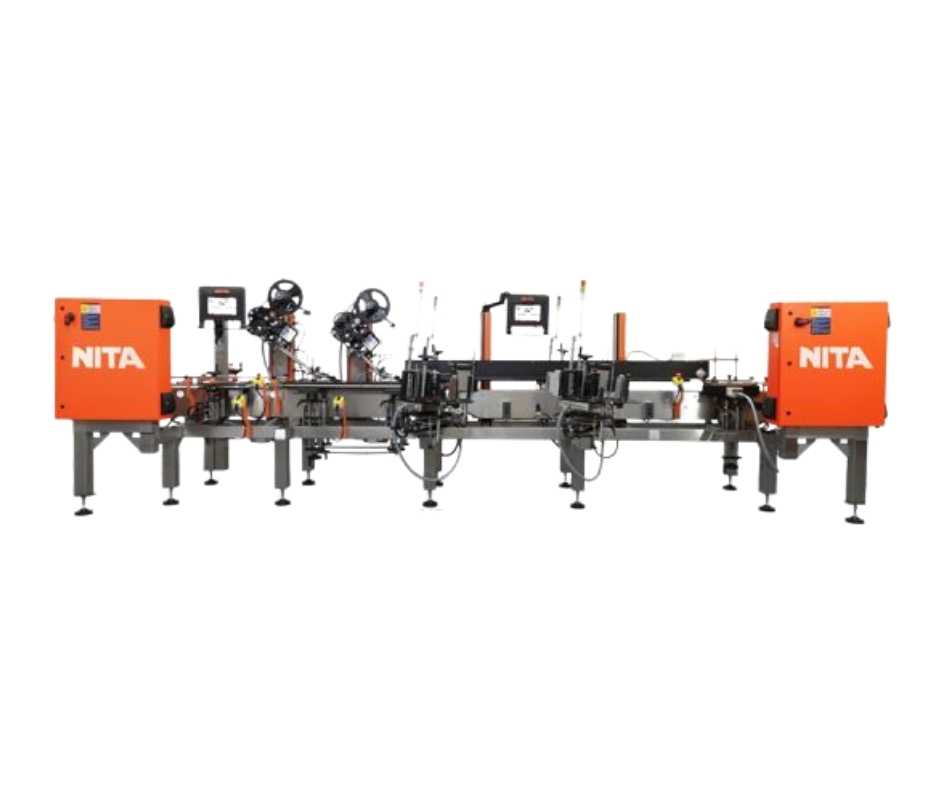 Sheapak's Non-Stop Labeling System
Redundant Retractable Labeling Heads.
Automatic Depleted Label Roll Switchovers.
Call us NOW to learn more about this and all of the other game-changing features you will only find on a Nita Sentient Labeling System.

1-855-668-NITA (6482) or email if you prefer at sales@nita.ca.
Cartons can vary from plain brown cardboard boxes that only require a black barcode and label to elaborate and decorative packaging that incorporates various images and colors. More complex designs are typically printed in small batches because of the amount of customization required. Digital printers can be fully programmed to meet the needs of any project and produce consistent results.
With corrugated boxes, the labels tend to be more simple and straightforward in design but could contain variable data. For example, a barcode is printed using just black ink, but a different barcode may be required for each package. This has the potential to significantly slow down production. However, automated solutions are able to process information and offer impressive printing capabilities. 
While carton label printing and application does tend to look different than most products, there are certainly situations where labels are printed and applied to the box via a more traditional method. In these cases, it is easy to print and then accurately apply the label. In fact, many application solutions are capable of securing labels to boxes, shrink wrap and other packaging materials. Not only are these machines versatile, they are incredibly adaptable so that they will grow and change with your business. 
Carton Label Applicator Machine
When it comes to products and labels, there is an incredible amount of variety. That is part of what makes branding not only exciting, but also effective. When you can be creative about your packaging, it is easier to stand out from the crowd and catch the attention of customers. The right carton label application machine will empower you to create and execute innovative branding ideas.
One of the main advantages of modern carton label applicator machines is that they can be custom programmed. Advanced models will include a touchscreen and user-friendly software that makes it easy to both enter design information and specify printing instructions. With these tools, the ability to automate your printing process is accessible and affordable.
Just because cartons provide a relatively flat surface to adhere a label, doesn't mean that these types of packages don't come with their challenges. Once a corrugated cardboard box leaves the warehouse and is sent out for distribution, it could be exposed to all sorts of conditions. Extreme high and low temperatures can also bring moisture and frost. In addition, labels may need to be secured onto flaps and around corners, which requires a certain amount of label flexibility. 
Again, technology has advanced enough to fill in the gaps and address these challenges. In the past, the most effective label adhesives had to be activated with heat or water. The latest technology uses air to blow the label into place and a light tamp to secure the label. With pressure-sensitive labels, application is an easy and effective process.
This is especially important to note as manufacturers change the types of coating that is applied to boxes. Companies can add a wax or other coating to the surface of the cardboard without much notice. These changes are no problems for pressure-sensitive labels. The technology is sound and can account for a wide range of material and weather variations.
Carton and Merchandise Labels
Ultimately, as with a lot of business decisions, investing in a carton printing and labeling machine comes down to a matter of dollars and cents. Fortunately, ROI is where this type of equipment truly shines. It only makes sense that if you could produce more accurate labels at a faster rate and a lower cost, you would jump at the chance. Well, that is what is exactly true for carton printing machines. 
Another benefit is that these machines come in such a wide range of production speed, automation, and price points that you can find the perfect combination of all these characteristics to meet the needs of your business. If you are a small operation with limited space, you probably don't need a large machine that is fully automated. However, if you are running an industrial packaging operation, you will probably want a more robust solution. No  matter what your needs, there is a piece of equipment that will support your goals.