Cosmetic Labeling Machines
The cosmetics industry is yet another area where labels serve an important role in safely promoting products and building a recognizable brand. A well designed, full color, label is the perfect tool for attracting attention and making sure that your products don't get lost on crowded store shelves. Cosmetic labeling machines can make the entire printing and labeling process as simple and painless as possible.
Sheapak's Front and Back XP200T Labeling Machine
Powerful And Versatile Label Machine For Front Or Multi-Panel Labeling
Machine Type: Front and back label machine
Label Applications: Front and back labeling, multi-panel labeling, full wrap labeling
Container Types: Label machine applies labels to plastic, glass, bottles, paper, cardboard, metal, round bottles, vials, and most other materials
Built for speed, precision and extreme simplicity of operation, the XP200T labeling machine is engineered to perform with maximum productivity and uptime in mind.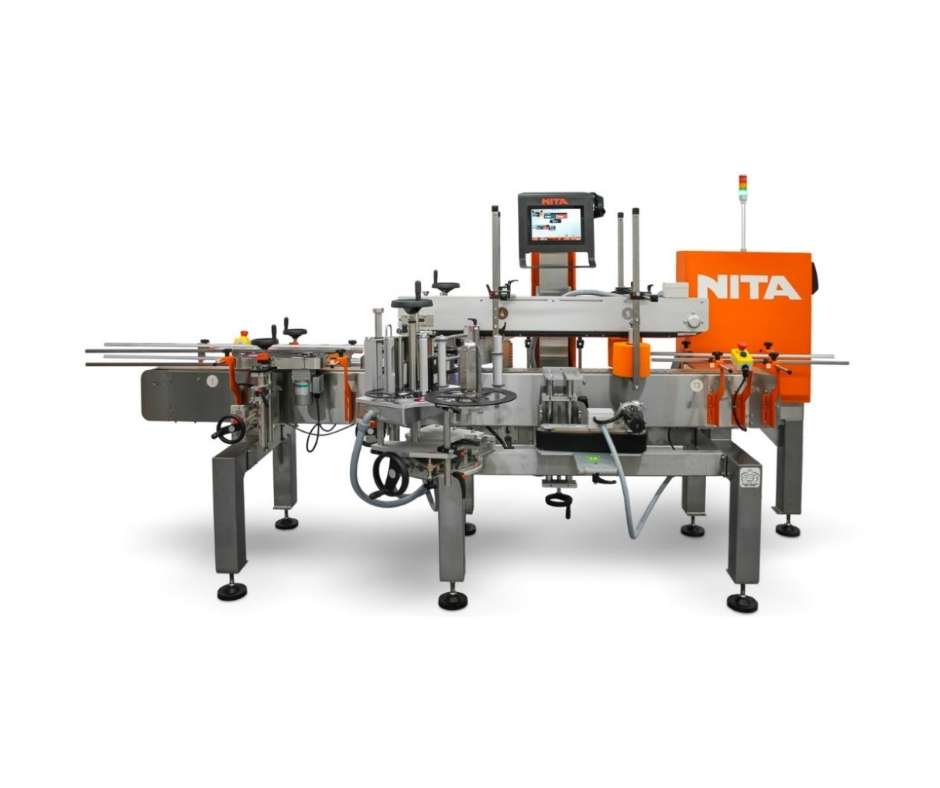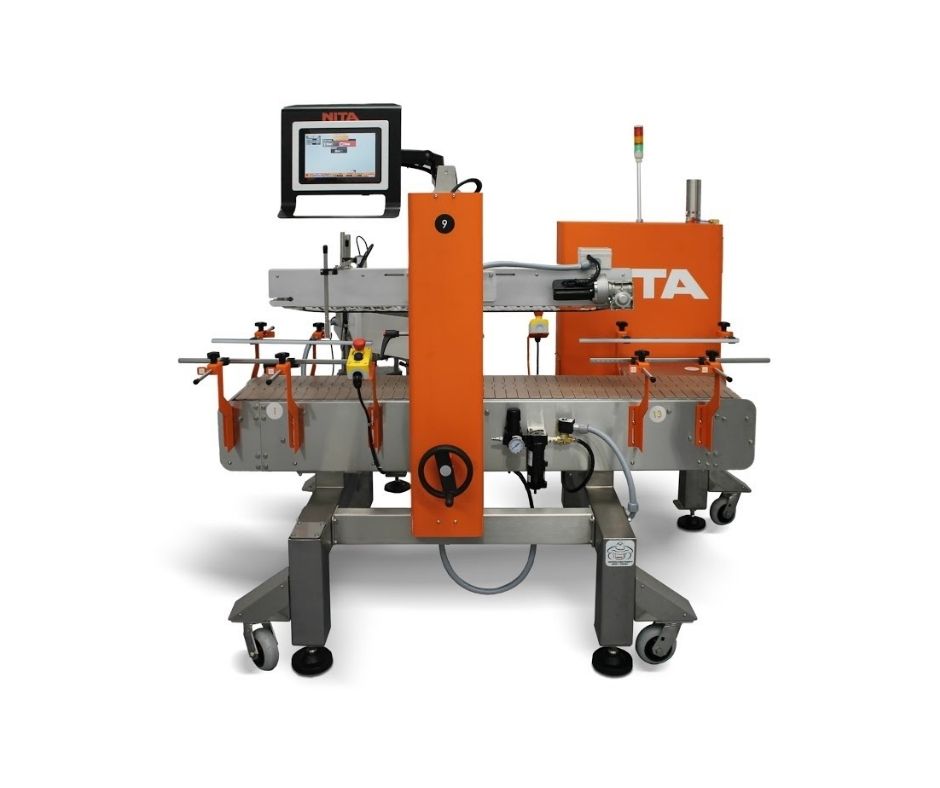 Sheapak's Label Applicator Machine: XP100T
Powerful And Versatile Label Applicator For Front, Multi-Panel Or Wrap Product Labeling
Machine Type: Versatile Label Applicator Machine
Labeling Applications: Front labeling, multi-panel labeling, full wrap labeling of round bottles, cans, pails, boxes, and more
Container Types: applies labels to plastic, glass, paper, cardboard, metal and most other materials
Built for speed, precision and extreme simplicity of operation, the XP100T labeling machine is engineered to perform with maximum productivity as well as maximum uptime.
Factors to Consider When Choosing the Right Cosmetic Labeler
A cosmetic labeler plays an important role in creating an eye-catching brand that will attract new consumers. The overall design and accurate application of the label can help to create a professional looking product that helps to reinforce and promote the brand. This makes a cosmetic labeling machine an important part of the production process.  
When it comes to finding the perfect cosmetic labeling machine, there are quite a few considerations to take into account. First, the FDA has outlined cosmetic labeling requirements that are designed to protect the consumer and discourage companies from deceptive practices. Consumers should be able to make informed decisions about which products they purchase. As a result, companies are prohibited from using the label to imply that the product has been sanctioned by the FDA.
The Basic FDA Cosmetic Labeling Requirements Include:
Clear identification of what the product is. Typically, any product that is applied to the human body with the intent of cleaning or beautifying is considered a cosmetic. Consumers should be able to quickly reference the label and learn what the product is and how it should be used
The net contents of the package of how much of the product is contained in the product.
List of ingredients. This is especially important to people with any allergies.

Warning labels. If there is any risk associated with using the product, this should be clearly printed on the label.

Cosmetic Tube Labeling Machine
From lipsticks and eyeliners to pencils and brushes, many cosmetic products are packaged in tube shaped containers. This can make it challenging to print and apply a wrap around label that contains all the necessary information and provides a tamper-evident opening. A label with a perforated edge is commonly used so that it is clear when the packaging has been opened. This is a simple way to protect consumers and still create an easy to open package. 
In some cases, a two piece label can be used to cover the front and back of the tube. Full-sleeves are another option that can be used to change the entire look of the bottle or tube. With both approaches to label application, accuracy and consistency is key. That is why cosmetic companies rely on tube labeling machines that can be precisely calibrated to automatically apply customized labels. 
Cosmetic Labeling Companies vs In-House Application
The cosmetic industry is a competitive one and new companies typically have to invest quite a bit of money to get their product to market. Manually labeling the products may seem like an easy way to reduce another cost, but it does come with some drawbacks. It may be difficult to keep up with demand if your production line isn't up to speed. Even a semi-automatic labeling machine can exponentially increase productivity while costing less and requiring less space.
Another option would be to outsource this task to cosmetic labeling companies that offer contract packaging services. While this might be the right approach for some, it does come with logistical drawbacks. Essentially, you will have to insert another company and variable into your production line, which creates the opportunity for delays. This can also be an expensive way of automating the labeling process. In the long run, you will spend less by investing in an affordable and scalable cosmetic labeling machine that can be updated with expanded capabilities as your business changes.
Label Applicator Machine for Small Bottles
With cosmetics, only a small amount of product is applied at a time. That means that most products have a small net content, which requires minimal packaging. Unfortunately, small bottles and thin cylinders and tubes can present packaging and labeling challenges. As mentioned above, cosmetic labels must meet certain requirements and include specific information. In addition, handling and securing small bottles during the labeling process can be difficult, especially if you are doing it by hand.
Fortunately, there are label applicator machines for small bottles that are adept at handling the bottles and delivering a precisely placed label every time. Today's sophisticated labeling machines can be programmed and calibrated to offer a customized labeling experience. It is even easy to switch from product to product as needed. Fully-automated applicator machines include touchscreens so that the users can make adjustments with just a few taps of the fingertip. You don't have to be a machine expert to efficiently label small cosmetic bottles.
Cosmetic Label Applicator
When choosing the right cosmetic label applicator for your products, it is important to consider your production goals and the size of the machine. The best solution will be easily integrated into your current process and help improve efficiency and accuracy. There are compact semi-automatic options that are perfect for smaller work environments and fully-automatic solutions that can help to support large production goals. No matter what your labeling needs, there is an affordable cosmetic labeling machine that will help your business thrive. 
For small businesses, purchasing a cosmetic labeler machine can be a significant upfront investment. It is important to take a moment and think about cost versus value. For example, even with manual labeling, there is still the cost of employing someone to do the labeling. Using a labeling machine will cost less, especially in the long run, than paying an employee's salary. Automating the labeling process also removes the opportunity for human error and helps to reduce waste. Perhaps most importantly, employees will be able to spend their time on more important tasks.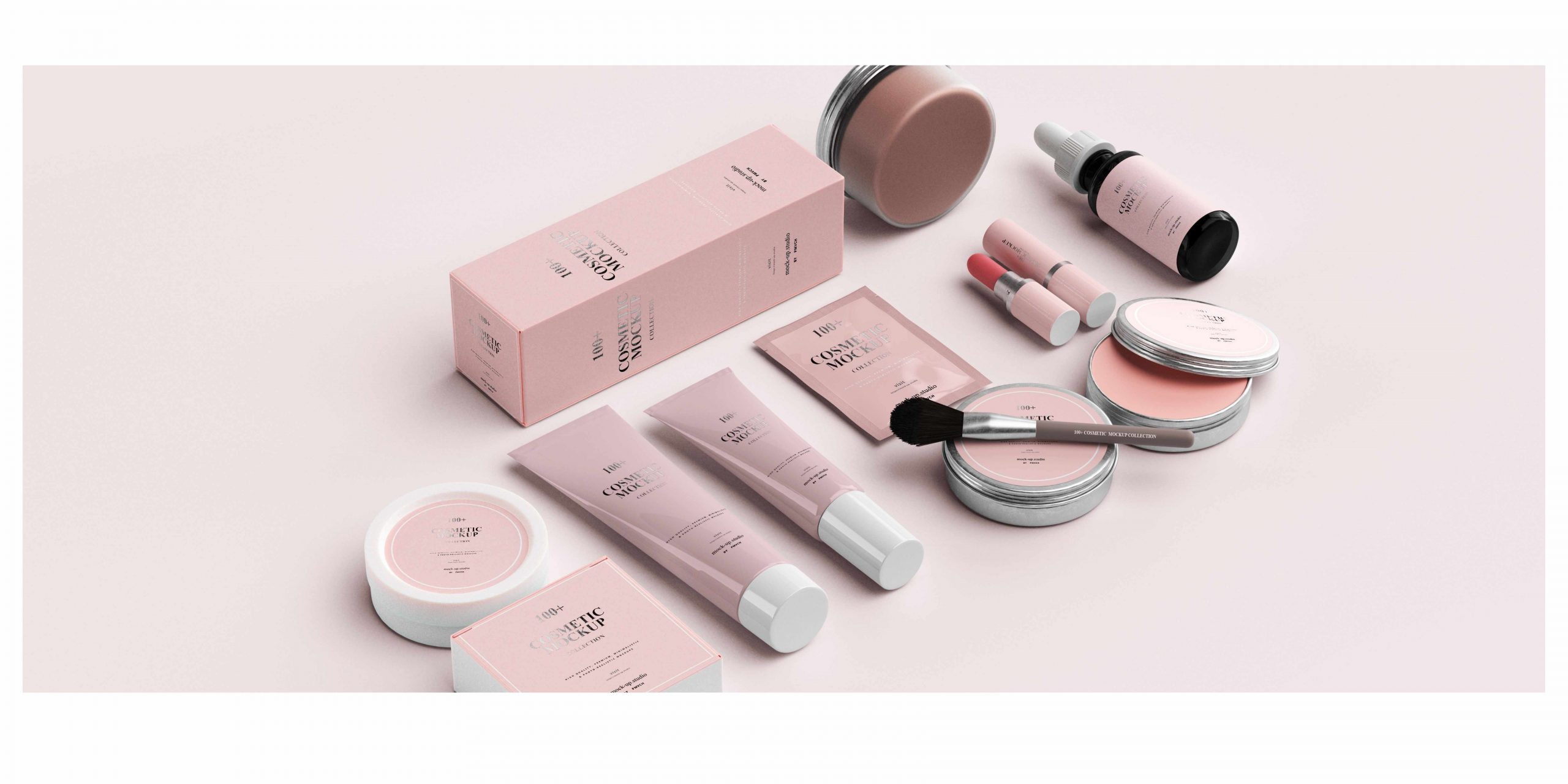 ShePak Specializes In the Installation and Service of Cosmetic Labeling Machines
Fortunately, labeling machines are built to be durable and you can prolong the life of your equipment with regular maintenance. Be sure to partner with a provider who offers excellent customer service and can send an experienced technician to your location if there is ever a problem. The right support will help you avoid any unnecessary downtime and make sure that your labeling machine is operating at an optimal level.