Beer Labeling Equipment
The craft beer industry has enjoyed a recent boom that has new companies emerging and established brands working hard to keep up with demand. Beer labeling equipment plays an important role in the production and distribution process. With the right equipment, you can create a polished and professional-looking product that will help you successfully build your brand and work as efficiently as possible.
Sheapak's Beer Bottle Labeling Machine: XP100WRAP
Powerful And Versatile Labeler For Wrap Labeling
Machine Type: Wrap labeler
Labeling Applications: Full wrap, partial wrap, orientation applications on cans, bottles, and other round container products
Container Types: Wraps round glass, plastic, metal and paper containers
Built for speed, precision and extreme simplicity of operation, the XP100 Wrap labeling machine is engineered to perform with maximum productivity and uptime in mind.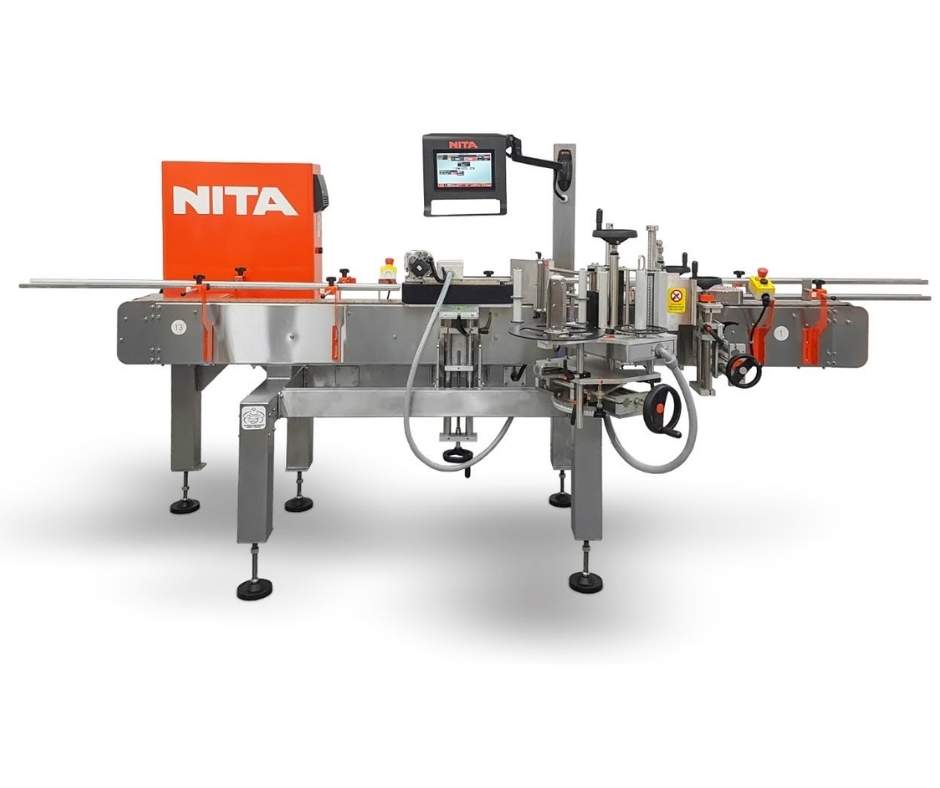 When it comes to beer labeling, there is the option of using pre-printed cans. However, this isn't the right choice for every company. Typically, printed can companies require minimum orders, which can reach in the ballpark of 150,000 cans. For smaller producers or those who offer seasonal products, this can be too much to do. 
Investing in a beer label printer means that you are only printing the number of labels you need. As your business scales up or down, you won't be left with an inventory of cans. This approach also allows you to use different styles of cans and switch things up in a way that best features the product. In addition, it is much easier to source bare cans without any printing. This is especially important as there continue to be significant disruptions in the supply chain. The ability to manage beer labeling printing provides flexibility and can help avoid delays.
Beer Bottle Labeling Machine
Labeling beer bottles come with many of the same challenges as bottling cans. Ultimately, you want to achieve a professional and uniform look across each product. However, cleanly attaching a label to a cylinder is no easy task. Fortunately, there are cutting-edge beer bottle labeling machines that have been specially engineered to address these challenges. With the right equipment, you can precisely attach your brand labels and feel confident that they won't be affected by moisture and end up ripping or peeling right off.
Beer Can Labeling Equipment That Is Built to Scale Your Brand
If you have been doing some research on beer can labeling equipment, you have probably quickly discovered that there are a lot of options on the market. Choosing the right equipment depends a lot on the needs of your business. If you are a mid to large-size producer, a beer can labeling machine with little to no automation won't serve you well. 
It is also important to plan for growth. With beer, most companies want to keep their production within a certain range. That doesn't mean that they aren't setting goals and looking to make improvements. This could include ramping up production at a certain point. It is better to plan ahead and secure the equipment that will allow you to grow rather than having to replace equipment down the road.
Beer Bottle Label Applicator
Homebrewers will often print labels and use adhesive to make them stick to the bottle or can. However, this method won't work for commercial bottle labeling. Even the most advanced adhesives are still susceptible to moisture. This can cause labels to fall off or for the ink to become smudged. When you are trying to build a brand, first impressions are important. A poorly designed or adhered label can work against you and turn customers on to your competitors.
The Advantage of Pressure Sensitive Labels
That is why most beer bottle label applicators rely on pressure-sensitive technology. There is no need to mess with adhesives or add water or heat to activate. Instead, only a light amount of pressure is required to achieve a firm bond. This versatile technology provides a simple and effective labeling method that makes it easy to adhere your brand's label to any can or bottle. 
A beer bottle applicator helps make the labeling process even easier. The pressure-sensitive labels can be accurately and securely attached to any container. This not only helps create a uniform and professional-looking product but also cuts down on labor and improves overall efficiency. 
Craft Beer Label Printing
Craft brewing is a special industry that allows brewers to experiment with new flavors and ingredients. They can take advantage of an abundance of seasonal fruits and herbs to create unique products that are available for a limited time. In fact, seasonal brews are often the most popular among customers looking for something special to celebrate the holidays or welcome the warm summer weather.
However, constantly releasing new products and flavors comes with its challenges. First and foremost, it becomes necessary to create and print new labels for each new product. With the right craft beer label printing equipment, this aspect of the production process doesn't have to create a traffic jam. 
Fortunately, craft brewers are able to utilize some of the same technology that larger companies use for a more scalable and affordable solution. Labels can be designed and individually printed and applied with one piece of machinery. This allows for the flexibility in printing that craft brewers need to label and promote new flavors and seasonal offerings.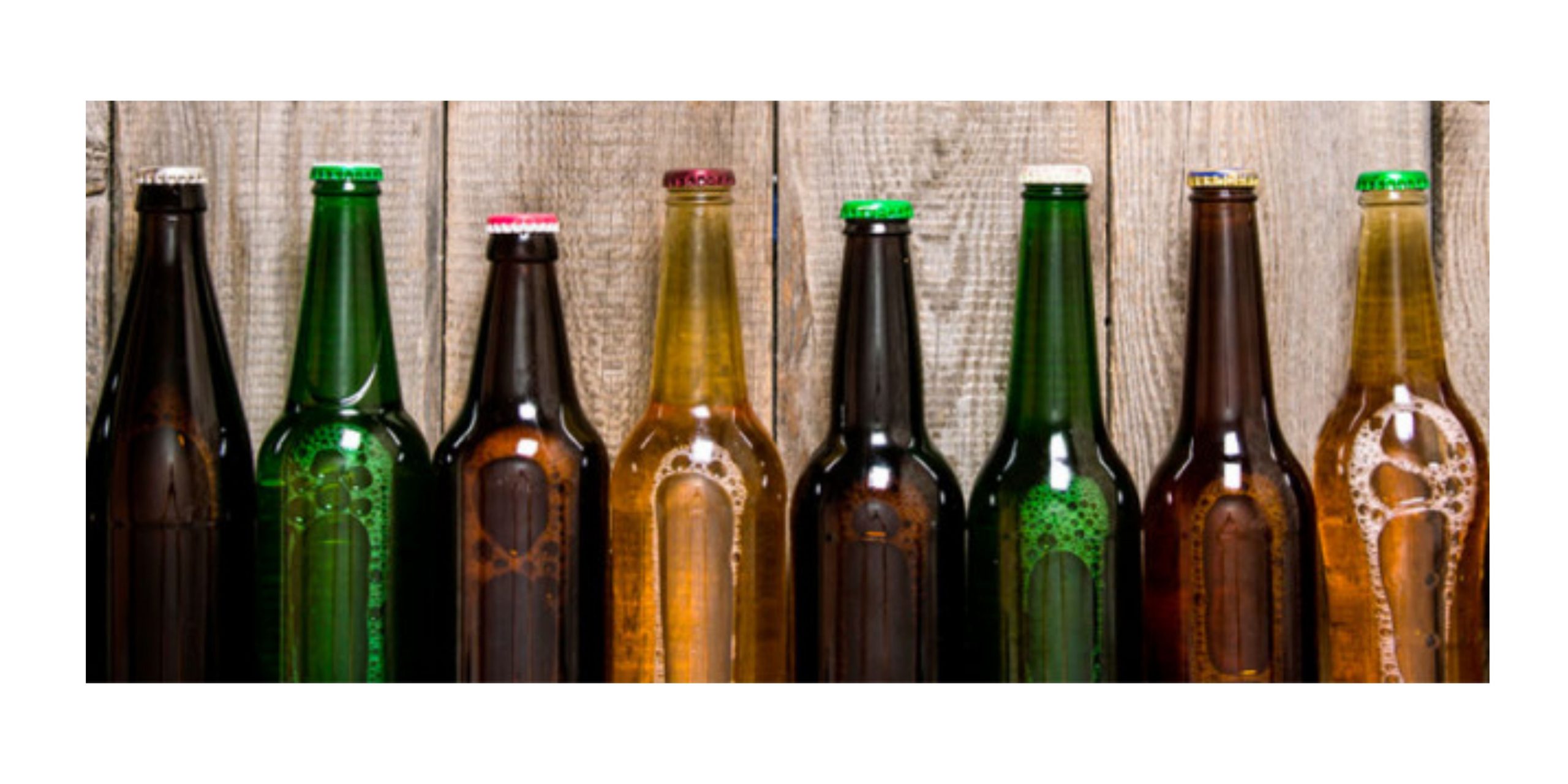 SheaPak is Your One Stop Shop for Beer Labeling Equipment
At SheaPak, we pride ourselves on being your complete label solution provider. We specialize in high-quality, Nita brand printing and label machines that provide the best in durability and performance. Contact us today to learn more about how we can help you craft brewing operations.