Labeling Machine: AE-612MKII-TB
Nita's AE-612MKII-TB Tamp blow labeling system uses high pressure air and a tamp pad to hold the label in position until discharge is required. Once the container is in place the air flow is reversed and the label is applied with precision and speed. If you need to apply a label in a tight or difficult to reach spot, on an abstract shape or on a fragile item then the AE612MKII TB is the perfect solution.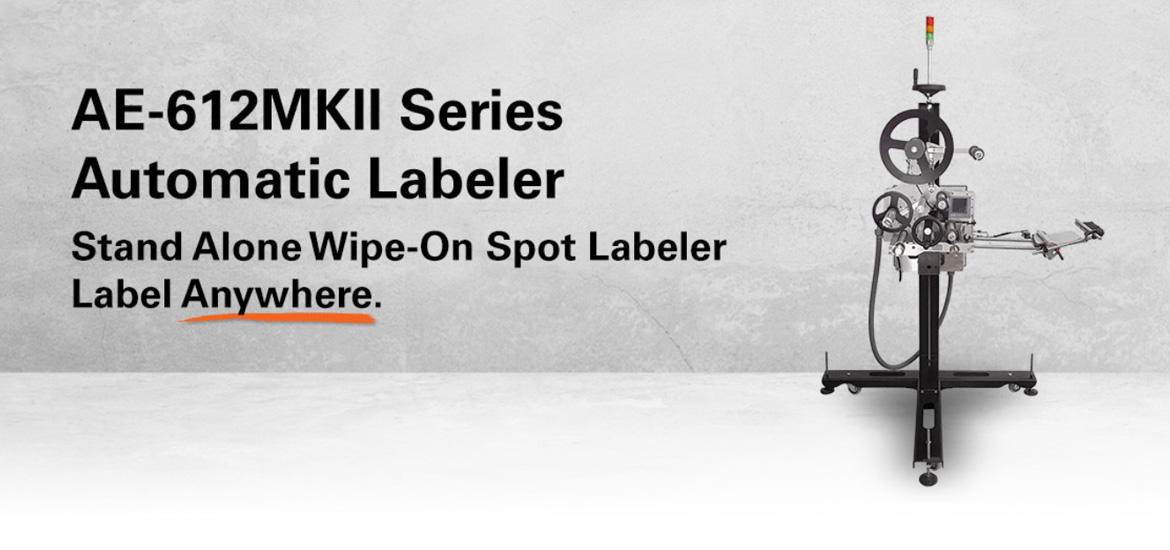 Labeler Type & Specifications
Powerful And Versatile Stand-Alone Tamp Blow Labeling System Can Apply A Label At Even Challenging Angles
Machine Type: Tamp blow labeling system
Labeling Applications: Stand-alone labeling
Container Types: Labels glass, plastic, paper, cardboard, most other surfaces
Tamp blow labeling system is designed to apply a label quickly even in hard-to-reach or difficult spots.
Other Labeling Machine Advantages:
100% Non-Proprietary Electronics
Recipe System with Calibrated Adjustment Stations
Servo Motors and Programmable Drives
Software Managed with Remote Login Troubleshooting
Precision Labeling to 1/32"
Blistering 1570" Per Minute Application Speed
Labeler has All Stainless Steel Parts
Vision Camera and Checker systems for Pinpoint Orientation
Variable Information Coding Options
Print Engine, Scanner and Reject Station Integration Options
16" OD Rolls (Standard 12" with 3" Cores)
Wide Web widths up to 12" (Standard 6")
IP65 Full Machine Wash Down Kits