Labeling Machine: AE-612MKII
Just about the only place it won't apply a label is Inside your container! The AE-612MKII wipe-on labeler is a high-end, servo-driven labeling head, ideal for top, side or bottom applications of pressure sensitive labels. Mounted on a sturdy stainless steel floor stand with levelling pads and casters, these stand-alone labelers are easily adaptable to any shop configuration.
With the addition of an optional encoder, the AE-612MKII will be fully synchronized to your existing conveyor belt system. Optional lateral, tilt and pivot attachments make the AE-612MKII the most versatile and effective stand-alone labeling head on the market.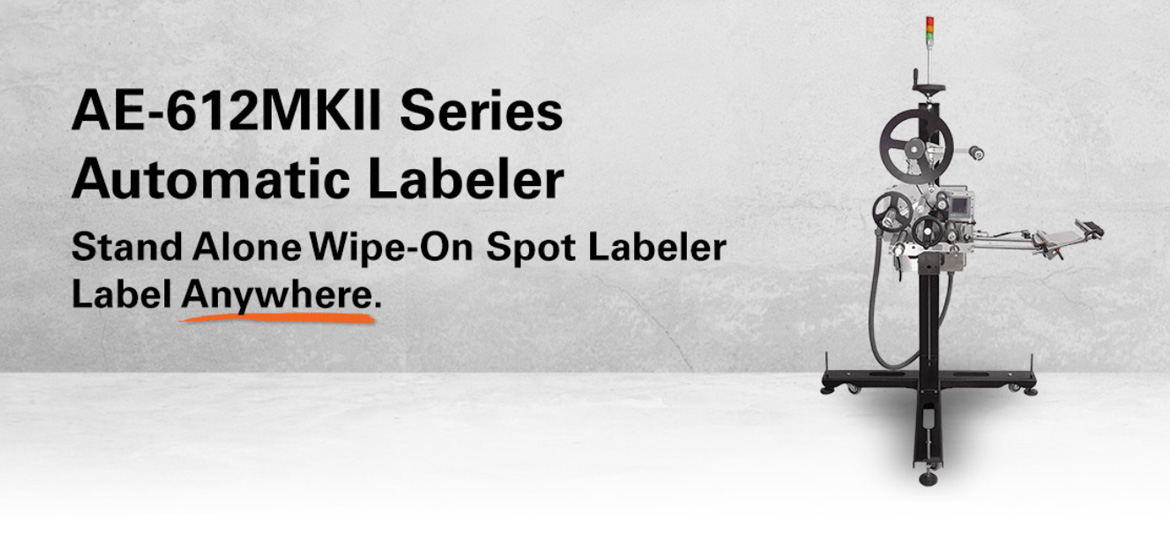 Labeler Type & Specifications
Wipe-On Stand-Alone Labeler For Labeling Anywhere
Machine Type: Wipe-on, stand-alone labeler
Labeling Applications: Applies a single label anywhere
Container Types: Labels glass, plastic, paper, cardboard, most other surfaces
The Nita Wipe-on Stand-alone labeler is built to label almost any object
Other Labeling Machine Advantages:
100% Non-Proprietary Electronics
Recipe System with Calibrated Adjustment Stations
Servo Motors and Programmable Drives
Software Managed with Remote Login Troubleshooting
Precision Labeling to 1/32"
Blistering 1570" Per Minute Application Speed
Labeler has All Stainless Steel Parts
Vision Camera and Checker systems for Pinpoint Orientation
Variable Information Coding Options
Print Engine, Scanner and Reject Station Integration Options
16" OD Rolls (Standard 12" with 3" Cores)
Wide Web widths up to 12" (Standard 6")
IP65 Full Machine Wash Down Kits